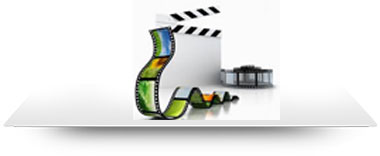 Richsoft has done a Live webcast of Silver jubilee celebrations of the 1984-88 batch of TKM College of Engineering. All the members of that event was impressed by us due to such a wonderful Live webcast. We webcast their celebrations titled 'Ormacheppu' that included a Teachers facilitation at TKM Engineering college, Kollam and Family get-together at Hotel beach orchid , Kollam.
The Live Streaming service provided by us allow you to interact with new clients and create new business opportunities. Streaming live events and content could give your brand or business a fantastic point of differentiation. If you could take this innovative use of Internet video and steer it towards your organizations marketing aims then you could really start to set yourself apart from the rest of the competition. It allows to play files almost immediately after the files begins to download.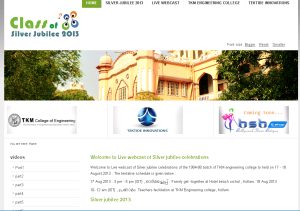 This technology differs from previous video downloading protocols on the Internet in that it allows for the sending and receiving of media across the worldwide Web in real-time. This means you can watch a streaming video as simple as you watch television. One important difference however, is that you can view and record them live and on demand.
This is very useful for business organizations to conduct Online meetings, conferences and other business endeavors involving different departments situated in far places. The cost of transportation is greatly reduced with the use of live video streaming. There is no more need for a large number of staff and crew, just a core group is enough to host and broadcast a video streaming. Live video streaming reaches more customers by streaming their commercials online.